Massage Wellness Plans in Milwaukie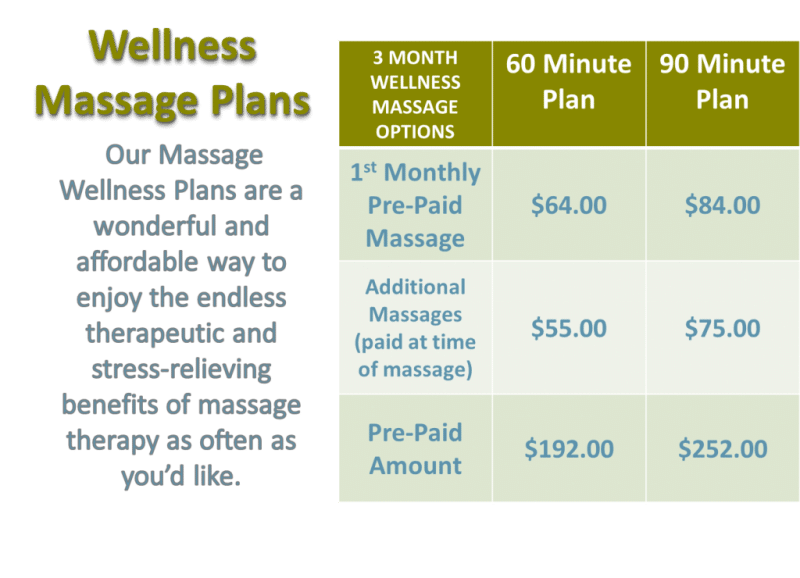 Three Month Agreement: 60 Minute Massages
Your first 60-minute massage is only $69.00 and any additional 60-minute massages received each month are $60.00. You pre-pay $197.00 for three 1 hour monthly massages. Additional massages are paid for at the time at $60.00
---
Three Month Agreement: 90 Minute Massages
Your first 90-minute massage is only $89.00 and any additional 90-minute massages received each month are only $80.00. Pre-pay $257.00 for three 90 minute monthly massages. Additional massages paid for at the time at $80.00.
---
Enjoy the endless stress relieving and therapeutic benefits of massage today at Milwaukie Wellness Center.
Call (503) 659-5900 and make an appointment!
MASSAGE OFFICE HOURS
---
Monday
9:00am - 6:00pm

---
Tuesday
9:00am - 6:00pm
---
Wednesday
9:00am - 6:00pm

---
Thursday
Closed
---
Friday
9:00am - 6:00pm

---
Saturday
Closed
---
Sunday
Closed