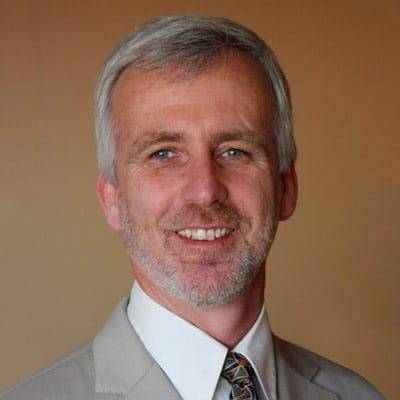 Chiropractor David Mealey D.C.
Graduated from Western States Chiropractic College in Portland, Oregon June of 1987. Prerequisite undergraduate education obtained from Suffolk Community College, Selden New York and New College of California, San Francisco, CA.
Dr. Mealey has been in private practice of chiropractic since October of 1987 to present. His practice includes the conservative treatment of disorders of the neck and back, including soft tissue sprains and strains, nonsurgical intervertebral disc lesions and nerve root lesions, osteoarthritis of the spine, whiplash associated disorders, fibromyalgia and myofascial pain syndrome, cervicogenic headache and migraine as well as common extremity musculoskeletal disorders including plantar fasciitis, elbow, shoulder, hip and knee sprain/strains and tendonitis/bursitis.
Dr. Mealey is a participating provider for CHP and through that affiliation a member of various panels including the Providence Workers Compensation MCO and the Kaiser Provider Panel. He is also a preferred provider for Oregon Regence Blue Cross and ODS.
Dr. Mealey is happily married to Sheryl Riley, OT who also practices at the clinic providing neuro and biofeedback therapy. To learn more about Sheryl and her neuro and biofeedback therapy, visit her website, OTSolutionsPDX.com.
Between the two, they have four adult children. Dr. Mealey's hobbies include playing music, woodworking and woodturning, and playing tennis.
Hepsiba C. - Massage Therapist
Hepsiba C., our therapist is licensed through the state of Oregon, and has been through rigorous training. Hepsiba continues to take ongoing steps and education to further her expertise and assortment of massage treatment modalities offered.
Hepsiba is available 4 days a week for our "Milwaukie Massage Wellness Plans", in addition to individual appointments. Contact us to learn more about how massage therapy can help you.
OFFICE HOURS
---
Monday
9:00am - 12:00pm
2:30pm - 6:00pm
---
Tuesday
9:00am - 12:00pm
---
Wednesday
9:00am - 12:00pm
2:30pm - 6:00pm
---
Thursday
Closed
---
Friday
9:00am - 12:00pm
2:30pm - 6:00pm
---
Saturday
By Appointment
---
Sunday
Closed